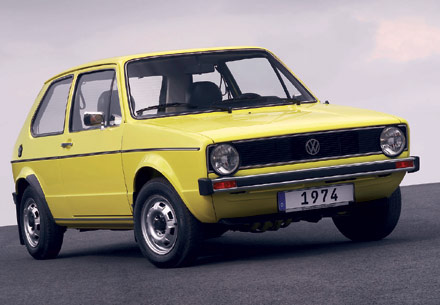 This is a longer version of an article that appeared in the Irish Times Nov 12
Most classic car enthusiasts in Ireland are hoping the Government will continue to exempt their vehicles from NCT tests following a public consultation on the issue that is due to end this Friday.
A new EU directive on roadworthiness testing due to come into force in May 2018 will require that any vehicle less than 30 years old must be tested, but leaves it up to member states to decide if and to what extent "vehicles of historic interest" that are over this age would be tested.
This has prompted the consultation, which is being conducted by the Road Safety Authority (RSA). It outlines four possible options regarding NCT testing for cars over 30 years old.
The Government could exempt from the NCT cars that were first registered before a fixed date, which would be either January 1, 1960 (option 1) or January 1, 1980 (option 2). Or it could exempt cars on a rolling basis when they turn 40 years old (option 3) or 30 years old (option 4).
The consultation has been attracting a large volume of responses from clubs and individual enthusiasts. According to the RSA, more than 300 responses had been received at the end of last week.
An informal poll by The Irish Times of several clubs, including the Irish Vintage and Veteran Car Club (IVVCC), suggests that most of them will be pressing for a return to the rolling 30-year exemption.
This exemption had been previously in place since the introduction of the NCT in 2000 until 2010, when the RSA recommended a change to the current fixed cut-off date of January 1st, 1980. Any car first registered after this date has to be tested indefinitely.
The agency said this move was made to "gradually bring Ireland more in line with the current roadworthiness Directive, and also because the RSA believed that vehicles which were 30 years old were still relatively modern and in frequent use on Irish roads".
While acknowledging that vintage cars are used infrequently, typically covering less than 2,000km a year, the RSA appears to have listened to complaints about the lack of consultation over the unpopular 2010 move.
RSA communications manager Brian Farrell said: "Nothing has been cast in stone. These are just proposals, no decision has been made and we are genuinely looking for people's views on the proposals that are there."
However, the chances of the agency recommending a return to the 30-year rolling exemption are understood to be slim.
Mr Farrell said that returning to this exemption would result in some 2,000 vehicles being removed from the testing net straight away. Option 1 (the January 1960 cut-off point), by contrast, would result in up to 7,500 vehicles being required to undergo testing, although some 4,000 of these are current declared off the road.
Peadar Ward of the IVVCC said a decision to go for option 1 would seriously damage the old car movement. "These cars are part of our motoring heritage and the owners support many charities with them throughout the year."
Mr Ward said he understood the RSA's concerns over the numbers of motorists regularly using cars that are 30-40 years old which are currently exempt from testing.
"While there will always be a minority of people who will try to abuse any concessions available, we do not believe that this is widespread," he said.
"The cost of maintenance and the running costs of older cars far outweigh the benefits to be gained from fuel-efficient modern vehicles with longer service intervals and greater reliability."
Judging by discussions on classic car forums and reports of club public meetings around the country on the issue in recent days, there is a split of opinion between those who argue that any car using public roads must be tested and those who say most classics are lovingly maintained and little used and that there exists no crash data or statistics showing any serious issue over the safety of classic cars in the absence of a testing regime.
"I know some of the feedback we're getting is 'show us the crash data', but that is not what this is about," said Mr Farrell.  "This is about us having to adhere to the minimum standards in the first instance set down at EU level and it's just common sense; that if you have vehicles on the road that they are roadworthy."
But while most enthusiasts and clubs are expected to press for the 30 year rolling exemption, at least one club could be voting for the 40 year rolling exemption.
Tomas Curley of BMW Classics Ireland, a 400-strong club which caters for BMWs of mainly 70s and 80s vintage, says the most important thing that any exemption should be a rolling rather than a fixed one.
"As it stands, the 1980 cut-off point is arbitrary and seriously effects the future survival of 80s cars," he said.
"Ideally, what we would like is the 40 year rolling exemption but frozen until 2020, and also that cars between 30 and 40 years old would be tested every two years rather than every year, until exemption."