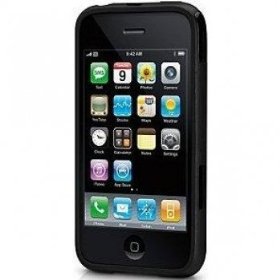 JUST when you thought you had finally gotten to grips with how mobile phone charges work, along comes a device that adds a new dimension.
As well doing all the things a conventional mobile phone does, smartphones allow you to surf the internet and download data such as email, music files and specially-designed software applications while on the move.
Once regarded as a device mainly for business people, the huge popularity of models like Apple's iPhone has done much to make smartphones extremely appealing to ordinary consumers as well.
Global sales data has shown that in the first three months of this year smartphone models accounted for nearly 20pc of all mobile phone sales.
Bill shock
However, there were a number of well-publicised cases recently of smartphone users being saddled with shockingly high mobile bills caused by unknowingly exceeding limits or caps set by their mobile operators for downloading data on their phones.
The most common cases arise when people use their devices to download data while overseas.
One of the best-known examples is of a German consumer who downloaded an episode of her favourite programme on her mobile phone while on holidays in France and came home to a bill of €46,000.
The European Commission recently updated legislation on 'roaming' specifically to protect consumers against 'shock' bills.
New EU laws on data roaming
Although EU laws on roaming charges have been in place since 2007, they didn't include data and text messaging until July last year, when the Commission introduced a cap of €1 (excluding VAT) for every megabyte (MB) downloaded while abroad.
One MB is the same as around 200 emails without attachments, or less than an hour of browsing time, but only one minute of MP3 compressed music.
However, this cap didn't prevent many consumers in Ireland racking up considerable charges for downloading data while on holidays or overseas last year, says Ann Neville, manager of the European Consumer Centre in Dublin.
The latest EU rule was put in place in March 2010, whereby operators must cut a customer's mobile connection when their data roaming bill reaches €50 in a single month.
"Even with the protection of the cap on data downloading that was already in place, the introduction of a cut-off limit is necessary to prevent unpleasant surprises such as one case of someone using their iPhone as a sat-nav and incurring charges of more than €400," said Ms Neville.
Take care
While this is all good news for smartphone users abroad, users should still take care, says Niall Kitson, editor of the digital consumer magazine 'PC Live!'.
"Whatever about the price of calls skyrocketing when you call from a foreign network, charges for data vary significantly from network to network," he said.
Downloading applications and music away from home will also "eat up your data allowance in no time", says Mr Kitson.
"When I travel with my iPhone I make sure data roaming is switched off, and rely on Wi-Fi for data," he says.
A Wi-Fi enabled device can connect to the internet when within range of a wireless network connected to the internet.
DOWNLOADING MOBILE DATA AT HOME
If you buy a smartphone, you may find yourself downloading more data than you might expect, so if you stick with your existing mobile price plan you should review it after a few months, particularly if you have gone overseas during that time.
Each of the four mobile operators here offer a number of different price options for downloading data, depending on whether you are a billpay or a prepay customer.
If you are a Vodafone billpay customer, you will get a monthly 2GB data downloading allowance if you pick a 'data' plan like Perfect Choice Access, but if you pick a standard plan you can buy an 'add-on' allowance of 1GB per month for €9.99.
O2's Advance billpay smartphone plans also offer a monthly 2GB allowance but if you are on its standard Clear mobile plan you can buy an additional 250MB bundle for €7.47 extra per month.
Meteor's Smart billpay plans include between 1 and 5GB of downloading allowance depending on which plan you pick, but an additional bundle of 250MB costs €4.99 a month or you can pay €14.99 for up to 10GB a month.
Three Ireland offers its billpay customers a monthly 1GB allowance for €9.99, unless they pick a plan that already includes an allowance.
PREPAY OPTIONS
If you are a prepay user, things are much simpler, but possibly more expensive. Vodafone, 02 and Meteor charge 99c for up to 50MB per day, and between €1-2 for every MB downloaded thereafter.
Three Ireland claims that its prepay customers get unlimited mobile surfing, but in reality this is subject to a 'fair usage' limit of 250MB a month, not to mention other conditions.
If you use the mobile internet a lot but on a prepay tariff, it may be worth switching to a billpay contract since you cannot generally buy downloading allowances for a fixed fee like you can on billpay plans.
The only exception is Three Ireland, which offers its prepay customers a 1GB allowance add-on for an extra €9.99 a month.
This article first appeared in the Irish Independent