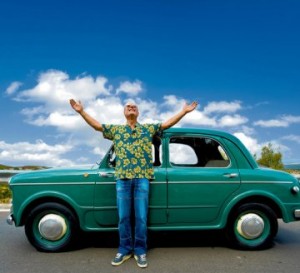 There's a lot to be said for old workhorse cars – they may be long on mileage, but for the most part, they're much shorter
on cost than their shinier, newer counterparts, writes JOHN CRADDEN
CARS IN IRELAND generally live a hard life. Motorists here do higher average mileages than those in other EU countries, and it's also remarked that we tend not to look after them very well. But thanks to the establishment of the NCT 12 years ago and a slowly improving culture of regular car maintenance, allied with big strides forward in car mechanical longevity, many thousands of older, faithful workhorses are still to be seen on Irish roads, still in very good condition and still going the distance for their owners.
According to the Society of the Motor Industry (Simi) figures, the number of cars more than 10 years old has almost doubled in five years, from nearly 274,000 in 2006 to more than 471,000 by the end of 2010.
It wasn't so long ago that cars were only expected to reach the 100,000-mile mark before giving expensive trouble, but these days the average car is reasonably expected to run to 150,000-200,000 miles without too much bother — as long as it is still well looked-after.
(That's miles, not kilometres, by the way. We may have changed over to the metric system in 2005, but dealers say most of us still live in imperial land when talking about car mileages.)
The owners and cars featured here nicely illustrate the many virtues of keeping cars going for as long as possible. As well as saving money, most of them have racked up so many miles with relatively little trouble that their owners have become quite attached to them.
At least two of the cars here exude a nice "banger chic", while another is well on the way to becoming a popular classic.
All the cars have mileages of between 155,000 and 215,000 which, while impressive, are probably nowhere near the top of Ireland's (non-taxi) car mega-mileage league.
For instance, a certain company car park in Co Galway contains, among others, four hard-working VW Boras, none younger than 2004 and none with less than 250,000 miles. A mechanic in Co Longford reportedly services four Skoda Superbs with odometer readings ranging from 250,000 to a staggering 496,000.
In terms of car makes, it's no shock to find the Germans, Swedes and Japanese represented here as they consistently tend to be among the best-built and most reliable, but we also heard of a Renault and a Citroen – both nine years old – that are already pushing their odometers close to the 300,000-mile mark.
However, it will be interesting to see if as many of today's new cars will still be around in 10 or 15 years time. Judging by reports on several online motoring forums, the trade-off for the huge strides in fuel efficiency, emissions and safety in cars over the past five to 10 years is that there are more things to go wrong. Early failures of highly complex components and electrickery are now proving so expensive to repair or replace that they may well become uneconomic to fix sooner rather than later – and long before the end of their useful mechanical lives.
Indeed, the 1990s and early noughties may come to be regarded as a something of a golden era for car-longevity engineering; with excellent rust-protection but still relatively lo-tech, cars over 10 years old are still cheap to fix.
Only time will tell.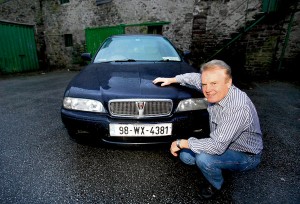 MICHAEL O'BRIEN, 1998 ROVER 600
Kilkenny Labour Party councillor Michael O'Brien has racked up 201,000 miles in his 1998 Rover 600, which may surprise some, given how cars made by the now-defunct British company didn't always have the best reputation for reliability. But it turns out the Rover 600 is basically a re-badged Honda Accord. Bought at two years old, it has proved not just a faithful and dependable hack, but very cheap to run.
"I think that for age-to-mileage ratio divided by maintenance outlay, it's hard to beat this Rover. All she ever got was consumables and an oil change and filters every 20,000 miles." The biggest repair bill was for damage to the radiator caused by overheating, but was repaired for just €195. "Great value."
But running costs aren't everything when it comes to being happy with a car. "Most of us confuse knowing the price of most things, but how can anyone deduce the real value of something so precious as a good wagon?" asks O'Brien.
So far, he has resisted pressure from his wife to upgrade the "ould banger", but if he had to change?
"I'd like to have one of the latest 2.2litre diesel Jaguars, a real socialist's car."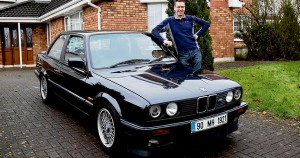 BRENDAN PURCELL, 1990 BMW 318
Most classic car enthusiasts tend to drive their prized motors only at weekends and holidays and garage them over the winter, but not Brendan Purcell. He still puts his 1990 BMW 318is through the daily grind of commuting to work as well as weekend runs taxiing his kids around.
Purcell, from Ratoath, Co Meath, bought the car in 1999 with 82,000 miles on the clock. Today, the odometer shows an impressive 215,000, and it's still highly presentable. "It has only let me down twice since I bought it, but has been very reliable for the last four years," said Purcell.
It's one of the iconic cars of the 1980s, and there's no doubt about its emerging status as a classic; Brendan maintains a popular website devoted to his particular model.
"When I first bought it, I spent quite a while upgrading and repairing various things. But in recent years it's only needed wear-and-tear expenditure. I'm fortunate that I can do a lot of work on the car myself."
However, he has had to pay more attention to the bodywork now that small bits of rust are appearing. "It goes to the bodyshop at least once a year now."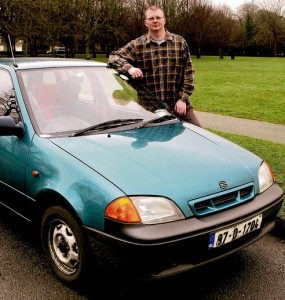 HILTON MCWEENEY, 1997 SUZUKI SWIFT
Most examples of high-mileage cars tend to be larger models with big engines, but Hilton McWeeney's 1997 Suzuki Swift shows how small cars are just as capable of going the distance. Bought in 2000, the odometer now reads around 165,000."Growing up, we always kept our cars until they could go no more, and I would always have expected this car to do the same," says McWeeney, who lives in Maynooth, Co Kildare. "To be honest, though, I would have expected the car to have given up the ghost by now."
It's given him little trouble and has only required standard wear-and-tear replacement parts (it's still on the original clutch), and he does most of the maintenance himself. He wasn't tempted to avail of the recent scrappage scheme, but nearly bought a replacement three years ago before changing his mind.
"I still get slagged by friends over having the Swift for so long, but doing the numbers, over the years they've spent thousands on cars whilst I've spent a fraction of that on maintenance costs."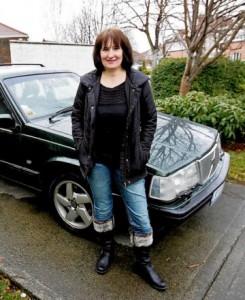 ISABELLE MOONEY, 1997 VOLVO 940CD
Old-style, boxy Volvo estates are a firm favourite with the housewives brigade, but if Isabelle Mooney's experience is anything to go by, they also deserve their reputation for longevity.
She previously drove her family around in two secondhand 240 estates before upgrading to their current model, a 1997 940, which they've owned from new.
"We expected that we'd get at least 15 years from the 940 as the earlier cars were sold in perfect working order," she said. "I read Volvo adverts years ago showing that average life was about 19 years, compared with something like 12 for other cars, so I can well believe it."
Initially a company car with just about every optional extra available, it has covered 155,000 miles to date. Much of that mileage included undertaking no less than ten 4,000-mile round summer trips all the way to Switzerland and back.
In daily service since new, but serviced strictly by the book, it's still on the original brake discs, shocks and exhaust. It needed a clutch, an air conditioning compressor, and a water pump. "It has been a tremendous workhorse and it really is part of the family," says Mooney, who lives in Dublin with her two teenage daughters, a dog, three cats and five chickens.
This article was first printed in the Irish Times