Wednesday January 16 2013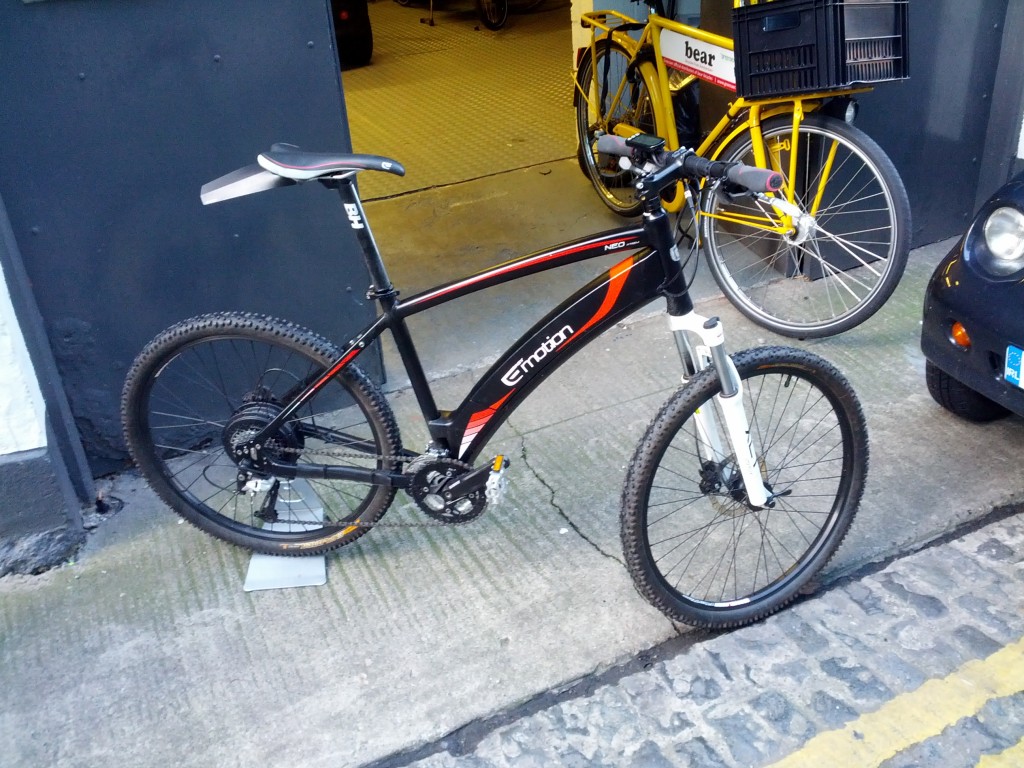 I LIKE bicycles. I like the way they look and their engineering simplicity. I like the fact that they help you get fit and don't clog up the roads.
I ride a bike at least once every day and, half the time, my two kids are with me. It pleases me to see more and more people riding bicycles today, too.
But every so often I see someone riding an electric bicycle. When I do, I can't stop staring at them and thinking, why?
I wouldn't go so far as to call myself a bicycle purist, but I just can't get my head around the idea of electric bicycles.
To me, they are a paradox. Riding one is, essentially, cheating.
They also tend to look very ugly, are no doubt very heavy and, seem incredibly expensive. A half-decent one will set you back the guts of €1,500, and more.
Smugness
One of the traditional appeals of the humble bicycle is its (relative) cheapness.
But, for the price of the average electric bike, you could buy a decent 50cc moped or even a secondhand electric scooter.
So when I pedal up beside an electric bike user at traffic lights, I look over and try to look for the shame in their eyes. But I don't see it. In fact, I'm more likely to be met with a look of smugness or a beaming smile.
Am I missing something here?
Well, there's no doubting the stats. Last year, 31m electric bikes were sold worldwide, and sales are projected to hit 50m by 2018.
They remain a relatively rare sight in Dublin, but that may well change soon.
I've never ridden an electric bike. So, I asked the genial Olivier at Dublin electric bicycle retailer, Greenaer, if I could have a go on one.
I tried an electric mountain bike made by BH (cost: €2,250) that, much to my surprise, looked very like a conventional one as the battery is built into the frame. The only visual giveaway was the huge size of the rear hub, which contained the electric motor. Most electric bikes are 'pedelecs', which means the electric motor only kicks in when you start pedalling.
You certainly feel the difference from the first half-revolution of pedalling: it just surged forward and before I knew it I had to brake hard to stop myself careering through a junction. Good job it had effective disc brakes. Janey Mac!
After a few minutes adjusting to the assistance, the sheer effortlessness in moving off became addictive.
So much so that, every time I approached a set of traffic lights, I was almost willing them to turn red just so I could stop, switch the power dial to maximum, and pedal off hard at the green and … whoooosh.
It also, as you might expect — flattened hills. However, EU rules regarding pedelecs mean that the electric assistance tails off once you are up to a reasonable cruising speed and stops altogether if you are going faster than 25kph. That's when you feel the limitations of the much higher weight, although it was still lighter than the Dublin Bike I rode earlier.
But I still felt like a cheat. I'm sure other road users were wondering if I had more than just Weetabix for breakfast.
In fairness to Olivier, he's heard all the cynics, but he knows his market. Like folk with less than perfect health, such as diabetic Gordon Birch, of Dun Laoghaire.
He had not ridden a bicycle for 40-odd years until three months ago, when he bought a Kalkhoff pedelec from Greenaer through the cycle-to-work tax scheme.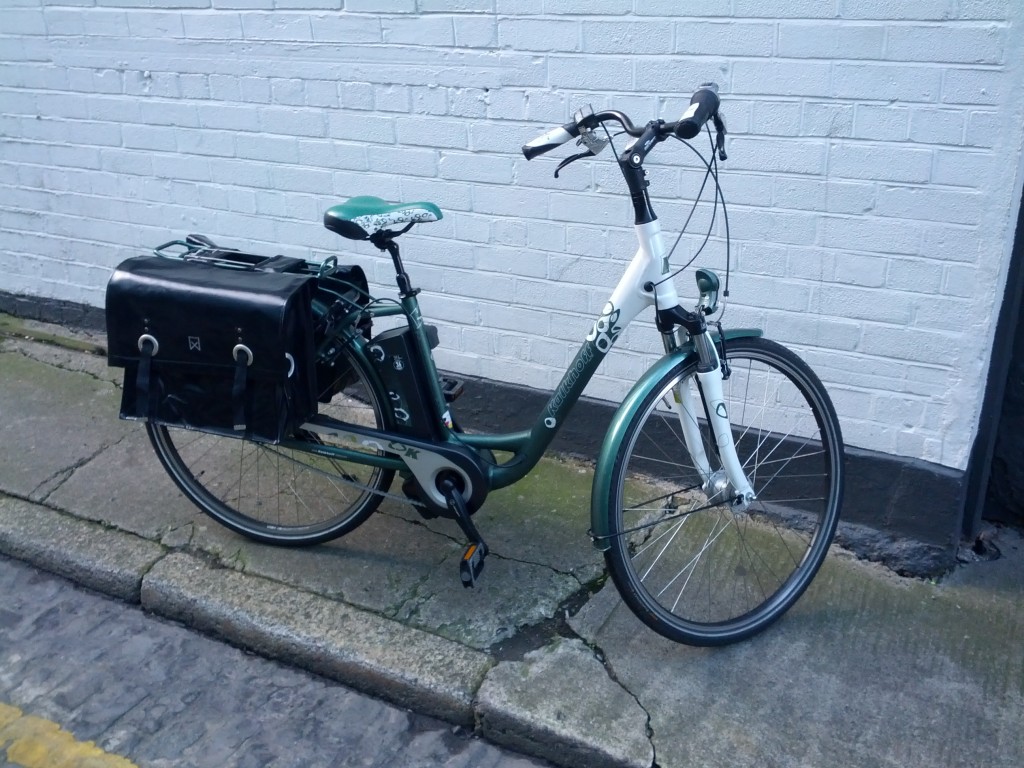 Since then, he has cycled the 9km to work every day along a route that takes him up and down the hilly Vico Road. He has already had to tighten his belt a few notches. No doubt his GP is delighted.
Limitations
Electric bikes also make sense for people living further outside cities or who want to commute a longer distance by bike but are not big into fitness. Or who don't want to arrive at their destination drenched in sweat.
It will also appeal to folk who like the idea of doing a long cycle tour, but get tired at the thought of pedalling up the steep inclines of the Ring of Kerry on a bike weighed down by heavy panniers.
So, horses for courses. And if they get more of us cycling, that can't be a bad thing. But for city dwellers in good health, the answer is no. You've no excuse.
This article first appeared in the Evening Herald